How to Book a COVID-19 Test for a Child.
If you have a child who is displaying symptoms of COVID-19, you need to book them a test as soon as possible and self-isolate until you receive a negative test result. In the event of an emergency, please seek urgent medical advice or call NHS 111 if you are unsure of what to do at any point. The UK government as part of the national response to the COVID-19 pandemic, have stated that if you or your child have at least one of the following symptoms you should order a test:
A high temperature
A new, continuous cough
You've lost your sense of smell or taste or its changed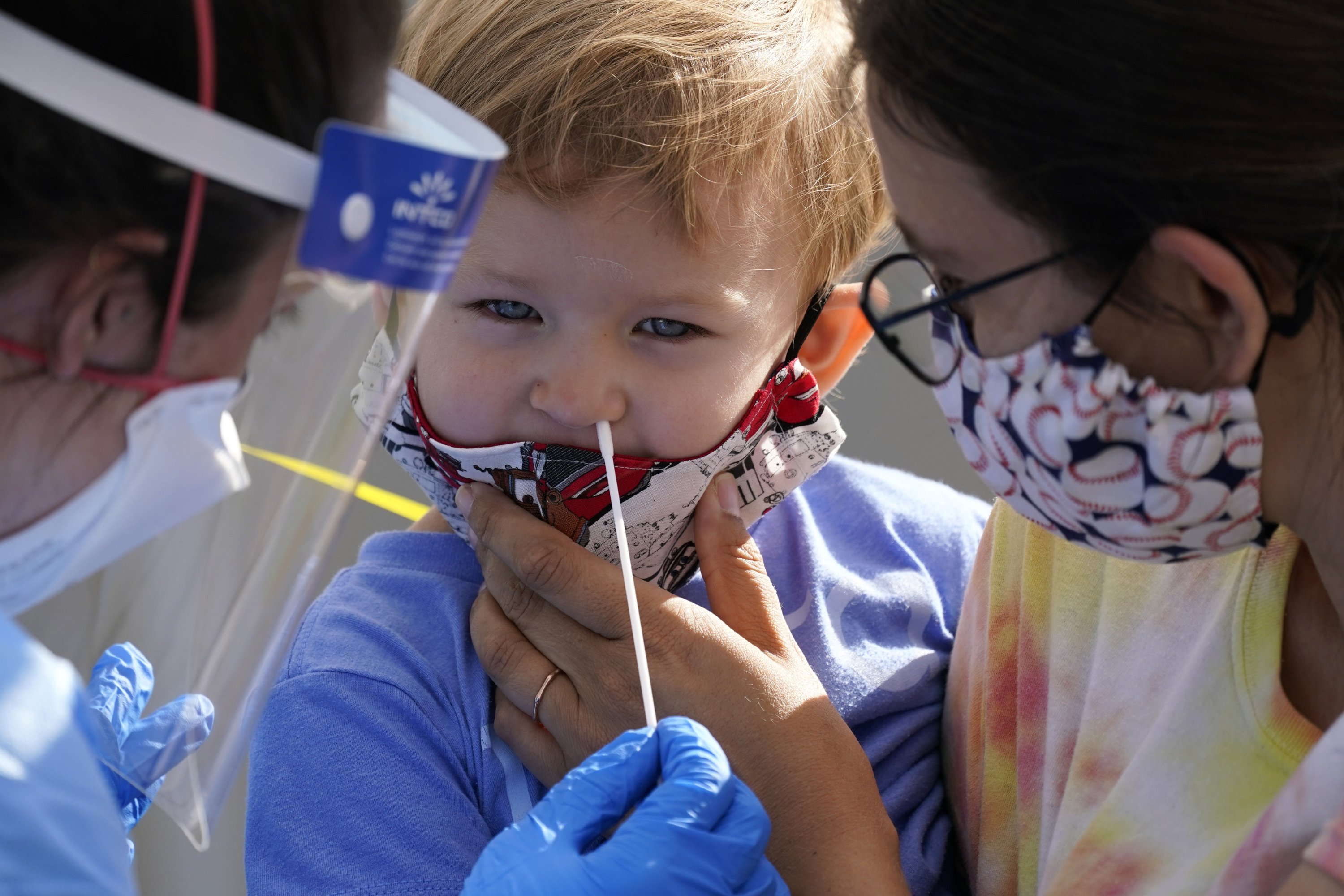 When should my child take the test?
It is important that you and your household stay at home and book your COVID-19 test as soon as possible, and get your test done within the first 8 days of having any symptoms.
From days 1 to 7, you can get tested at a test site that is local to you, or one that is send direct to you at your home. In the event that you're ordering a home test kit on the 7th day from when your first had any symptoms, you must do your test by 3pm.
In the event that you book your test on the 8th day from having any symptoms, then you need to go book an appointment to do your COVID-19 test at a test site. It is too late to order a home test kit on the 8th day.
To book your free government test click here.
Please note you may only book this test if you are currently displaying symptoms of COVID-19. You must not book a using the government service provided by the above link for any other purpose, including to gain a negative test for travel, or for school certification if you are not displaying any symptoms. If you require a negative COVID-19 test certificate to travel, scroll down this page to the section titled "I need a COVID-19 test for another purpose".

What does the test involve?
The test involves taking a swab of the inside of the nose and the back of the throat, using a long cotton bud.
It is recommended that you follow Public Health England's advice on how to complete your COVID-19 test when it arrives in the event that you conduct your test at home. If you attend a test site, there will be additional information available on arrival for you to follow.
Key things to note:
Remain calm and confident as you go through the process as this will help the child to stay calm too. Therefore it is important that you prepare properly before attempting the test.
Talk through the steps together. If possible, practise without using any of the testing materials. If the child is older, by helping the child to understand the process, it may help to ease any fear the child might have. If the child is younger, it may be useful to give them a distraction whilst you carry out the test, such as a video or make it into a game. You may also wish to plan a reward for after the child has taken the sample.
Do not conduct this test on a child if you do not feel confident.
Do not continue the test if the child has pain or asks you to stop.
If for any reason you cannot do the test, please continue to self-isolate as a household.
To watch a video demonstrating how to carry out a test on a child click here.
To watch a video demonstrating how to carry out your test click here.
Summary of steps:
Open the swab kit stick end first DO NOT open the kit swab end first. If you do open the kit swab end first an inconclusive test might be drawn when you send it to the lab. In the event that this happens, you will need to be retested.

Rub the swab on the back of the throat around the tonsils 5 times.

It is vital that the teeth or tongue are not touched with the swab whilst doing this.

Using the same swab, you must insert it up the left nostril of the nose until you feel resistance. Then turn the swab five times.

It is vital that you do not touch any other part of your face with the swab whilst doing this.

Now insert the swab up the right nostril of the nose until you feel resistance and repeat step 3.

Unscrew the cap of the sample tube and insert the swab fabric-end first into the tube.

Snap off the end of the stick that is extending out of the tube by bending it at the break point.
Screw the cap on the sample tube and ensure that it is tight.

Place the barcode label over the length of the tube.

Place the test kit back in the box and seal it ready for postage back to the lab.
You can do the swab yourself (if you are aged 12 or over) or someone can do it for you.
Parents or guardians have to swab test children aged 11 or under. To do this, please follow the guidance provided on the video demonstration and steps above.

My child needs a COVID-19 test for another purpose (i.e. travel)
As part of the UK government's response to the COVID-19 pandemic, on 18th January 2021, it was announced that you must stay at home and all travel abroad is only allowed if you have a legally permitted reason to do so. It is illegal to travel abroad for holidays and other leisure purposes.
As a result, if you intend to travel to or from the UK, regardless of whether or not you are a UK national, all travellers, including children must provide certification of a negative COVID-19 test result taken up to 3 days before departure. Failure to comply (and without a valid exemption) is likely to result in your airline or carrier refusing to allow you to board and/or you may be fined on arrival.
For more information on the UK government's rules on international travel click here.
Fit for Flying provide you with the result of you RT-PCR test coupled with our Fit for Fly certificate, which meets the requirements for international travel. The timing of the sample will be displayed on your certificate and so it is of paramount importance that you schedule your test within the 72-hour window prior to departure, and that you are aware of postage timing.
The POSITIVE/NEGATIVE result of the COVID-19 RT PCR test is emailed to you within 8, 12 or 24 hours of receiving your sample dependent upon the test package purchased. You should print this out and have it with you ready for travel.

Free 24-hour Royal Mail tracked postage is included with every COVID-19 RT PCR test issued by Fit for Flying for you to send your sample to the laboratory. It is your responsibility to ensure that the sample is returned via Royal Mail Priority Postbox before the last collection time.

For additional guidance on exactly when you should book your test
click here